Ried Seidenhaus - Grinzing, 1 ÖTW, Weißburgunder 2020 0,75l
Classified «Erste Lage» by the ÖTW - Wiener Qualitätswein
Ausbau:

finished dry, aged in small wooden cask

Alkoholgehalt:

13,5 vol%

Restzucker:

5,0 g/l

Säure:

6,2 g/l

Lagerpotential:

very high potential for aging, ten years and more

Herkunft:

Ried Seidenhaus, Grinzing
Sitting high above the city, the south-facing vineyard Ried Seidenhaus enjoys optimal climatic conditions thanks to the close proximity of the Vienna Woods and the Danube River. Hot days and cool nights bring expressive and fresh fruit flavours with good acidity.
A complex and mineral-driven wine with fine nutty notes.
Delicate herbal spices and pear fruit, a whiff of walnut and blossom honey, with a fine detail of orange zest.
Silky texture, supported by a fine arc of acidity, salty and mineral-driven, excellent aging potential.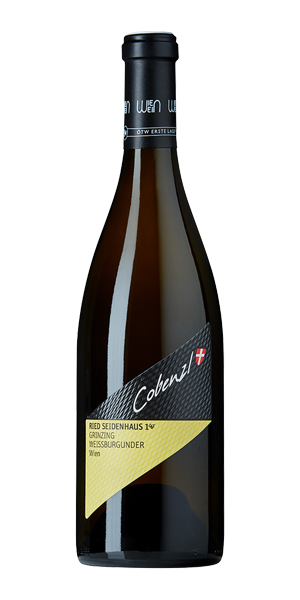 94 A la Carte Points
94 Falstaff Points
95+ Points Weißweinguide Austria
Dieser Wein ist als
1 ÖTW - ERSTE LAGE
klassifiziert.