Ried Preussen - Nussberg, 1 ÖTW, Riesling 2019 0,75l
Classified «Erste Lage» by the ÖTW - Wiener Qualitätswein
Ausbau:

finished dry, aged in large wooden cask

Alkoholgehalt:

13.5 Vol%

Trinktemperatur:

9-11 °C

Restzucker:

2.1 g/l

Säure:

6.4 g/l

Lagerpotential:

very high potential for aging, ten years and more

Herkunft:

Ried Preussen, Nussberg
Ried Preussen is one of the top vineyards in Nussdorf, situated directly on the Nussberg, where the Danube River exerts a substantial influence on the microclimate. Calcareous clay soils provide perfect conditions for vinifying grand Rieslings of great character. Precise fruit, notes of peach and elderberry.
Juicy and refreshing structure; mineral salts, complex aftertaste with prominent sweet extract.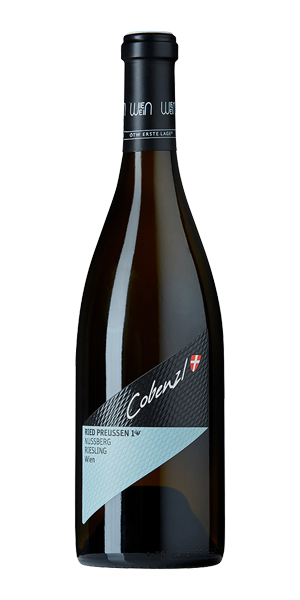 93 Falstaff Points
94 Points A la Carte
Dieser Wein ist als
1 ÖTW - ERSTE LAGE
klassifiziert.